About Regency Recruitment
We listen, provide honest communication and make sure our candidates and customers receive regular feedback.
At Regency Recruitment we believe that things can be better. We are passionate about raising the standards of Recruitment in the area. We hold face to face interviews with all applicants and one to one meetings with all customers to fully understand their needs and monitor their ongoing requirements.
With our positive approach, you can be certain Regency Recruitment deliver every time.
No one else can claim to have produced the consistently high-quality Recruitment service we have done since April 1998.
About Clare Edwards
Clare launched Regency Recruitment on 6th April 1998 after working successfully as Branch Manager for a national agency.
Clare says 'We have developed a unique strategy based on the fact we are not sales led but service driven ensuring we deliver the service our customers and staff want and deserve'.
Clare feels privileged to have been able to create a friendly, local company so that she is able to meet every single customer and staff member that Regency work with. Clare loves that over the years so many customers and staff members have come to rely on her when they are in need of help.
To relax outside of running Regency Clare studies martial arts, training in karate, kobudo and tai chi.
Having travelled to Japan for training camps in Okinawa and Tokyo.
Through Martial Arts Clare has had the wonderful opportunity to travel to Israel to train at the Haifa Dojo, explore Tel Aviv and experience the holy sites in Nazareth & Jerusalem.
A dream would be to practise Tai Chi on the Great Wall of China.
Clare supports the British Heart Foundation and annually cycles from London to Brighton to raise important funds for research.
Living in Pitchcombe, Clare loves village life and is blessed to be part of a vibrant and peaceful village community. Where she can often be found helping to organise the annual village fete, church flower festivals, and making canapés to be enjoyed with Pimms on the lawn.
About Iona Hopkins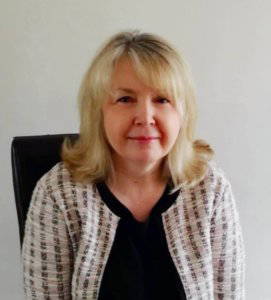 Iona joined our team in the summer of 2006 having worked in accounts for most of her career. Iona juggles paying our staff and sorting out any tax queries with looking after her two children, Robert and Natalie. We are lucky to have Iona who always has a smile for us and never gives up chasing those timesheets!
About Jo Wickens
Jo has worked for Regency since 2003 having previously run her own restaurant. Jo has brought her wealth of experience to Regency Recruitment and has helped us enormously with the training and development of our team.
Most weekends Jo can be found in the middle of a field under a Gazebo serving Champagne, in a Marquee slicing Wedding Cake, a Cotswold Barn laying tables and polishing glasses or serving Dinner in a Private Home supervising our Team.
Jo is loved by customers and staff who all admire her calm, organised way of doing things.